PST files (Personal Storage Tables) are commonly used to "archive" each individual user's Outlook data such as email messages, attachments, calendar items, and other user-related details in an effort to reduce end-user quotas and free up storage space on email servers. This widespread existence of communication data stored on individual desktop computers, laptops, file servers and flash drives causes a number of problems.
PST files contain a large amount of valuable company information, and present a significant risk for data leakage and legal exposure. Various legal and archiving regulations require that companies be able to easily access their PST file information for eDiscovery, regulatory compliance, and knowledge management purposes. But with all of this data distributed and stored in PSTs on various machines, the data management task becomes extremely difficult, disruptive, and time intensive for your IT staff.
The Problem with PSTs
In addition to the issues listed above, there are several more problems and concerns lurking within PST files.
Lack of Control – Microsoft Exchange and Outlook have no tools to centrally manage or monitor how, or where PST files are being used, and what data they contain. This is a security threat, that makes it easy for data to walk right out the front door. When employees manage PSTs, it is problematic and risky, and means your corporate data is out of IT and legal control.
Compliance Issues – Laws and regulations like Sarbanes-Oxley, HIPAA, Federal Rules of Civil Procedures (FRCP), and FINRA emphasize the contribution that email and other electronically stored information (ESI) like mobile SMS/MMS, social media, and instant message data create, as a source of corporate records. These regulations require that companies of all sizes retain and archive ESI for many years. Unfortunately, PST files prevent your organization from effectively implementing a retention/disposition policy, because the users can locally store unknown data for unknown amounts of time with no management. If your electronic communication data is not stored in one unified, accessible, and centrally managed archive, retention and deletion policies are nearly impossible to enforce.
Data Accessibility – The message data contained in PST files stored throughout your company is not easily accessible by your IT department, and is even less accessible with the use of data recovery or eDiscovery tools. Finding, collecting, searching and exporting data from PSTs is difficult, time-consuming, and very expensive.
Difficult eDiscovery – PST files complicate and delay eDiscovery, and can lead to legal or regulatory sanctions if you cannot find and produce requested email or other ESI when you need it. In addition to these difficulties, PST files are not immutable evidence. Users have complete access to the data and can neglect to store and/or delete incriminating emails, further hampering eDiscovery and placing you further in jeopardy with the courts and compliance organizations.
Storage Space – Uncompressed PST files are a bloated, inefficient format, consuming far more space than if they were stored directly in Exchange. This can lead to a huge hit in storage and performance on users machines. Many employees often have duplicate copies of PSTs saved on network storage to ensure their data is backed up, which makes the problem even worse.
Strained System Backups – PST backups are extremely redundant and inefficient. The abundance of PST files in your organization puts an increased strain on end-user system backup efforts. Every time a PST file is accessed, it looks like a change has been made and the backup software will initiate an unnecessary and inefficient backup of the PST.
Data Leaks – These files are the most common way your users take mailbox data with them when they leave the company. Locally stored files like PSTs, contain sensitive corporate data are easily transported and easily lost if a laptop or portable storage device is misplaced or stolen.
Lost End-User Productivity – Your employees hate deleting email. As a result, they often fill their mailbox quota, and need to "archive" by creating PST files to save important messages and attachments. They waste valuable work time sorting through and deleting unnecessary emails, and managing and exporting to PST the messages they want to save.
Data Corruption – PST files are known to be unstable and prone to corruption. Large files are easily corrupted, and they also have an impact on system performance. For this reason Microsoft prevents the use of networked PST files in their post entitled "Network Stored PST files…don't do it!"
How to Eliminate the Need for PST Files
Eliminating the need for PST files in your organization usually isn't a simple task, but fortunately Retain Unified Archiving makes it easier by providing easy management and import of the PST file data, which eliminates the need for the creation of new PST files. Imagine all your company's email archived, organized and managed in one central location.
Retain allows you to find and import the scattered files and archive all the data. After the PST files are archived, Retain integrates directly with your Exchange or Office 365 system to archive all future email. At that time, your Administrator can manage the unnecessary PST files as needed, can remove the allowance for users to create new files in the Microsoft Exchange group policy settings in Microsoft Active Directory, and can prevent them from saving any additional PST files to their individual workstations. This data management solution also resolves all the problems mentioned before, and it reduces the strain on Exchange servers by reducing the amount of "live" mail being stored and accessed.
Once the archive is enabled, you can educate your employees on the use of the Retain Outlook plugin to access their archived emails. The secure archive can be accessed through the Web Access Archive Viewer, from any web browser. They can now safely delete emails from their inbox, because everything is archived. If they need to recover an email, they can quickly and easily access the archived emails and restore them back to their inboxes with just a few clicks.
Congratulations! You have now eliminated your company's need for PST files!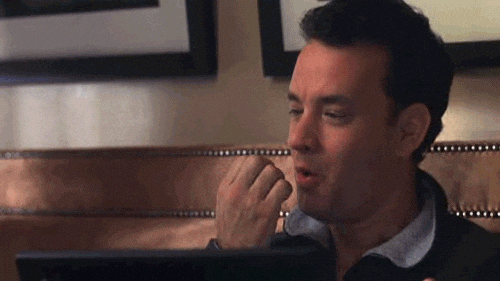 About Retain Unified Archiving
In addition to archiving email, Retain provides multi-platform unified message archiving of social media, and mobile communication data for case assessment, search, and eDiscovery. The Retain archive is accessible directly through Outlook Plugin or Retain's Web Access Archive Viewer. This enables your organization to quickly archive,  access, search, and audit archived communication data. Easily place litigation holds, print, forward, save, redact, and export your message data. Retain reduces cost, mitigates risk, and manages complexity on-prem or in the cloud.
Start archiving with Retain today! Click here to download a FREE 30 day evaluation of the software.